Wire EDM Service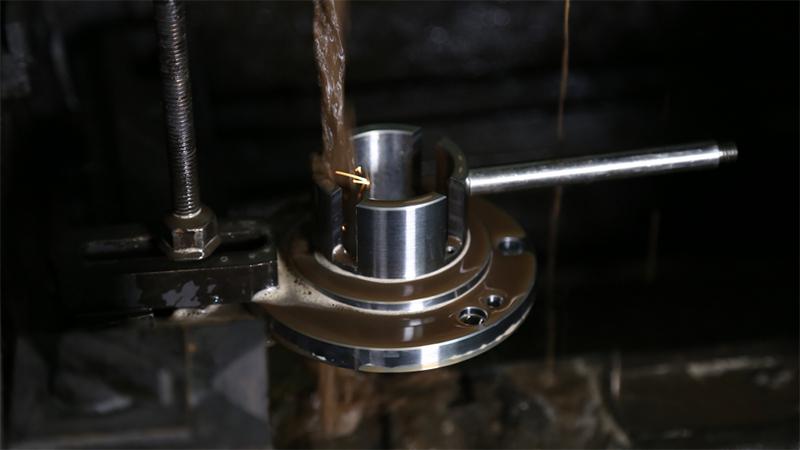 What is Wire EDM?
Electrical discharge machining (EDM) is a manufacturing process that utilizes electrical sparks to form a metal shape. In this process, a desired shape is cut from the metal when the current discharges between two electrodes.
Wire EDM uses wire as the tool electrode. This wire is wound between two spools, and when in motion, the active part will continuously switch and prevent the material from eroding the wire.
Benefits of Wire EDM
Wire EDM limits the risk of product damage by removing materials with no need to apply a large force.
There is no need for post machining heat treatment, thus lowering the risk of surface distortion.
Wire EDM results in smooth surfaces and edges that are burr free and require no further processes.
Wire EDM Machine from Japan
Hongsinn has earned significant customer praise thanks to our use of Japanese wire EDM machines with a precision of 0.005mm.
---
Other Products