About Us
Founded in 2010, Hongsinn is a dedicated source for custom machined components, including high-precision and complex products. Our manufacturing base is located in Shenzhen City, Fujian province, China. With a 2500 square meter plant, Hongsinn is outfitted with highly advanced processing equipment, including 16 CNC milling machines, 12 CNC machining centers, and other high efficiency and precision production machinery. We have all of the necessary factors to ensure mass production goes smoothly and deliveries are made on time, largely thanks to 50 cooperative factories who share facilities with us.
Quality
Hongsinn places an enormous emphasis on the quality of produced machine components. We carefully inspect every stage of production starting with materials procurement all the way to finished product examination to make sure that the quality of each component lives up to the expectations of the customer. Some of our testing machines include Mitutoyo coordinate measuring machines, KEYENCE optical comparators, and material testers.
Materials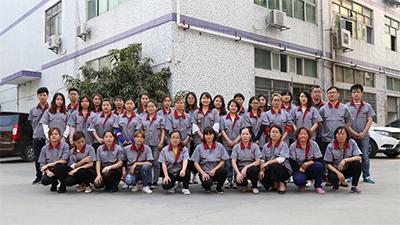 Hongsinn offers over 50 kinds of materials to meet your parts needs. We will try our best to find the materials you need if you have special requirements beyond our scope. You can also be provided with the testing reports for the materials that we use in your products.
Custom Services According to Your Needs
We are able to offer contract manufacturing in varying capacities, including:
Manufacturing: We manufacture affordable parts and components, whether it's a few custom pieces or a large recurring order.
Assembly: We have a team of dedicated technicians ready to assemble and finish your project.
Whatever your needs, we have the processes and equipment to deliver consistent results.
Our Broad Manufacturing Experience
We have served a broad client base of commercial, industrial, military and government agencies around the world, with industry specializations including:
Aerospace/Defense
Commercial
Industrial
Military
Medical/Pharmaceutical
Oil & Gas/Energy
Semiconductors/Lasers
Electrical
Electronics
Transportation
Agriculture
Automotive
Packaging
Banking
And more
Materials We Can Machine
stainless steel
Copper
rolled steel
aluminum
plastic
Precision Machining Equipment and Test Equipment
We have the technical expertise, equipment and skills to help our customers in every aspect of product development, manufacturing and testing. We can partner with our customers in any capacity, including manufacturing and assembling a wide range of products.
Delivery:
1、We respect and will work with your choice of logistics companies.
2、We can reach an affordable delivery price because of our close relationships with logistics companies like DHL, OCS, SCORE, FEDEX and SAGAWA.
3、90% of our packages to Japan will be transported by DHL. DHL can send the goods to our customers around 13:00 the next day on condition that they receive them before 20:00 that day.
4、 You can choose ocean shipping which is cheaper if you have goods weighing over 350kg and the goods will reach your desired location within 5-7 days.