Grinding and Finishing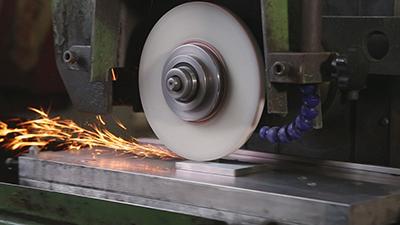 What is Grinding and Finishing?
Because tool marks are often left on part surfaces after milling and turning procedures, additional post processing is often required. It is here that grinding and finishing is used to ensure products are flat and smooth.
Grinding is an abrasive machining process that uses a grinding wheel as the cutting tool. Finishing is a broad range of industrial processes that alter the surface of a manufactured item to achieve specific properties. Users can carry out a variety of finishing processes depending on their needs- do you need to add functionality, or are you adding aesthetic appeal?
What Can We offer?
As a renowned manufacturing solutions supplier, Hongsinn offers a full array of grinding and surface finishing processes to ensure high precision parts. Precision grinding and finishing remove burrs, incisions, and saw marks on all processed parts, and surface grinders ensure an accuracy to within 0.002mm.
---
Other Products