Precision CNC Turning Service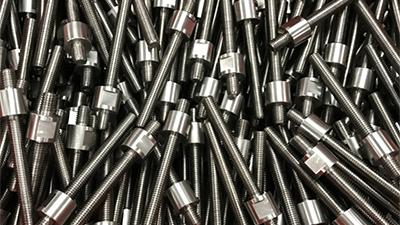 Why Choose CNC Turning Services?
Accuracy
A turning accuracy to within 0.01mm is one of our most competitive advantages. We produce all products according to customer provided specifications, and in doing so, avoid resource and time waste caused by human error.
Variety
Hongsinn is equipped with multiple CNC turning machines to provide metal machining service for an extensive array of parts, no matter how large or small.
Consistency
CNC turning produces large quantities of precision machine components that feature the same requirements as those required and displayed in CAD and CAM files.
Turning Processing
What Can We Do?
Hongsinn's CNC turning machines produce the following precision metal components:
auto parts (camshaft, gear, crankshaft parts);
mold components (punch-pin, dowel pin);
medical equipment parts (gear, bearing).
Contact Hongsinn today for high quality, custom machined parts at affordable prices!
Presentations
---
Other Products